- by New Deal democrat
It's the first of the month, so we get the last laggard for September (construction spending) and the first read on October (ISM manufacturing). Both were very positive in their important components.
While total construction spending was only up 0.3% from a downwardly revised August, p
rivate residential construction spending (i.e., non-public housing construction) increased 2.8%: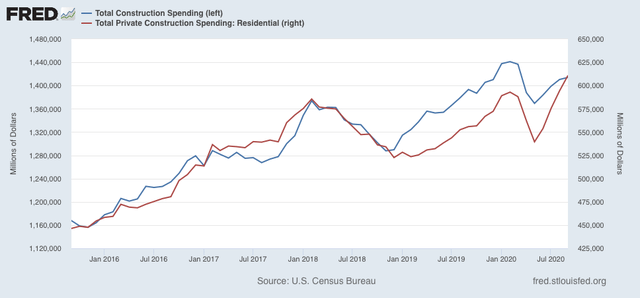 This is yet more evidence of a very strong housing rebound brought about by record low mortgage rates.
The ISM manufacturing index, including its new orders component, was even more positive. The total index increased 3.9 to 59.3, the highest reading since 2018. The new orders component was even stronger, up 7.7 to 67.9, also the highest since 2018: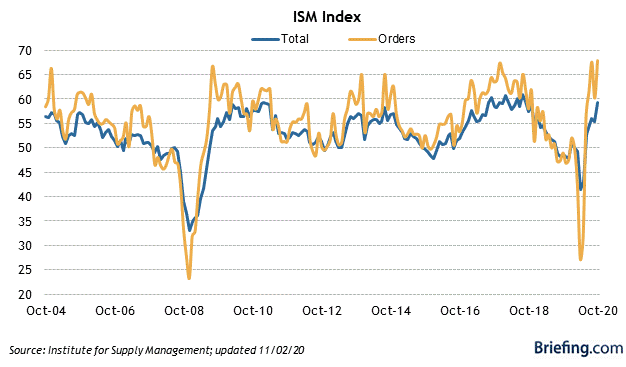 Manufacturing is on a tear.
Housing and manufacturing together are the most positive components of the entire economy right now. The former is a long leading indicator, the latter a short leading indicator. Bring the pandemic under control and the US economy is going to do extremely well in 2021.