- by New Deal democrat
Another month of data started out this morning with the first report for August, ISM manufacturing. It showed positive acceleration from July.
The overall index came in at 56.0, up 1.8 from July. The more leading new orders subindex improved by 6.1 to 67.6, a very positive result (and reading over 50 indicates growth):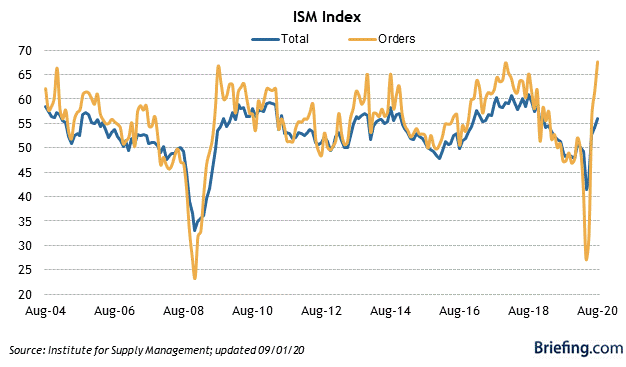 These are both the best readings in two full years.
Meanwhile July residential construction spending also increased a slight +0.1% from June (blue, compared with single family permits, red, right scale):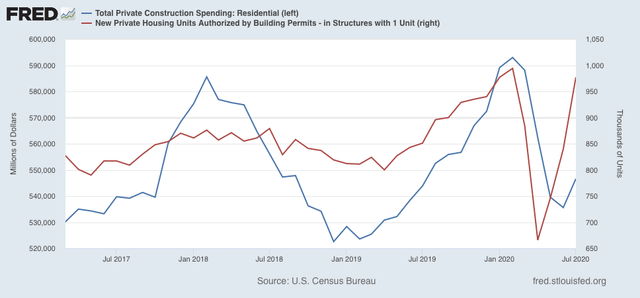 Since residential contruction follows housing permits and starts with a short lag, it is not surprising that it has not improved more yet. But it is the least volatile of all of the leading indicators in housing, so is valuable for confirmation of the trend: in this case, that housing bottomed early in the summer and has improved since.
So, good news to start the month.