- by New Deal democrat
I'll keep this morning's update on jobless claims brief, because we have clearly moved past any pandemic weakness.
Initial claims declined 10,000 this week to 281,000, and the 4 week average declined 20,750 to 299,250, both yet another new pandemic lows: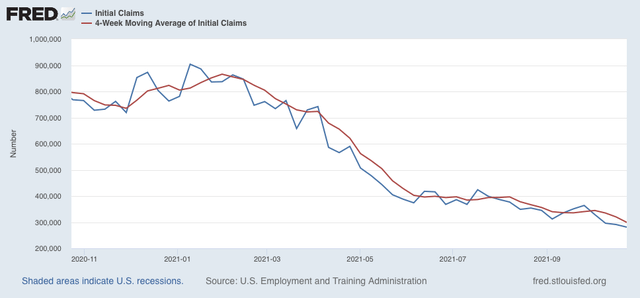 For the past 50 years, initial claims have only been below 300,000 during the peak of expansions and from late 2014 to just before the pandemic in 2020. For all intents and purposes, nobody is getting laid off.
Continuing claims also declined 237,000 to 2,243,000, also a new pandemic low. This number is only 243,000 above the cutoff line of 2,000,000 which has epitomized peak economic expansions in the past 50 years, as shown in the below graph which subtracts 2,000,000 from the reported numbers: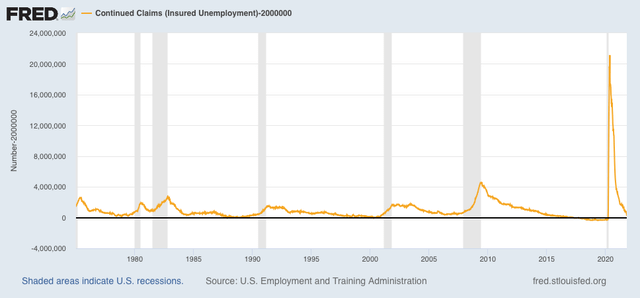 While some of this is probably due to the expiration of all emergency benefits, it also reflects the ability of those who want to get new jobs being able to find them without much difficulty.
Bottom line: it's Boom times for workers. Not too shabby.