- by New Deal democrat
Initial jobless claims declined 24,000 this week, but at 400,000 this was the 2nd week in a row starting with a "4" handle. The 4 week average of claims also increased by 8,000 to 394,500: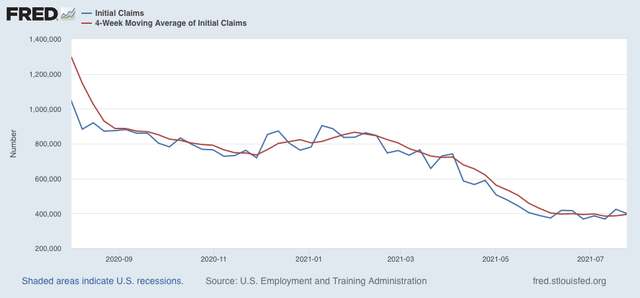 Significant progress in the decline of initial claims has stopped for the last 2 months.
Continuing claims rose 7,000 to 3,269,000: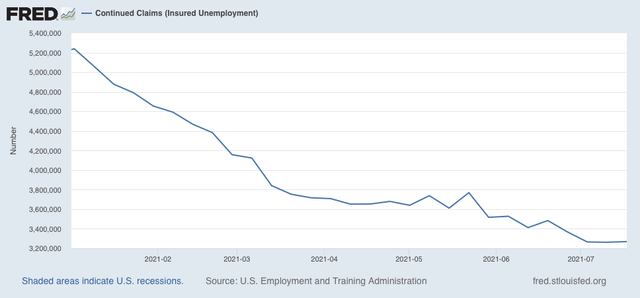 This is the third week within 10,000 for continued claims. This level was last seen at the end of 2012 during the last expansion.
Whether claims will continue to stall, reverse, or improve from here is under the control of the Delta variant, and whether new vaccinations continue to stall.