- by New Deal democrat
Data for December 2020 started out this morning with the ISM manufacturing index.
The bottom line is: it was excellent. The overall reading, at 60.7, was only 0.1 below its 20 year peak of 60.8 in 2018. The even more leading new orders subindex rose to 67.9, also equivalent to its 20 year highs: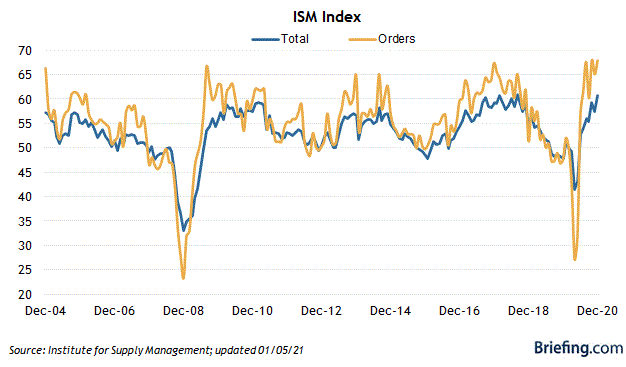 There has been some deceleration in the positive readings from the Regional Fed manufacturing indexes. But it is nowhere evident in this report.
Simply put, manufacturing along with housing, are both "on fire." This is one more piece of evidence that the economy is ready to soar once it is no longer held back by the pandemic.