-
by New Deal democrat
In the last 24 hours, I've read more support from experts for the plan that we need at least a short period of China (total lockdown) followed by an extended period of South Korea (massive testing + quarantining of the infected).
Here is Andy Slavitt, the Medicare, Medicaid, and ACA Chief under President Obama:
The biggest problem, aside from the fact that there is no nationwide shutdown at present, is the massive shortage of available testing: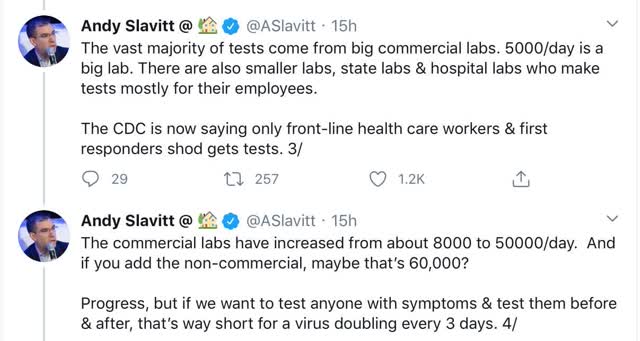 And here is Jeremy Konyndyk,
a senior policy fellow at the Center for Global Development, whose research focuses on humanitarian response, USAID policy reform, and global outbreak preparedness: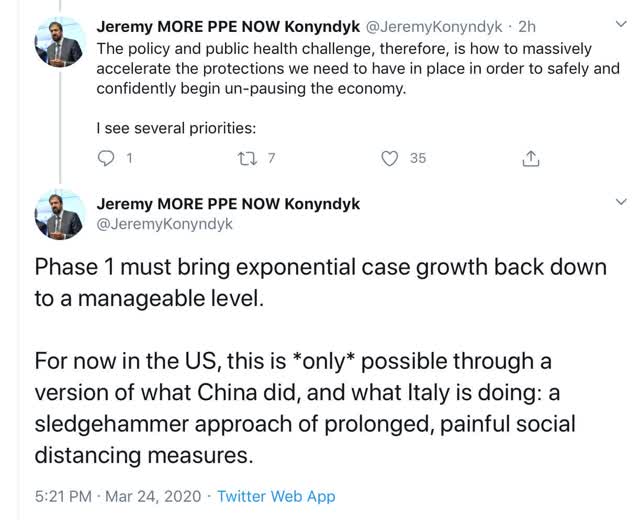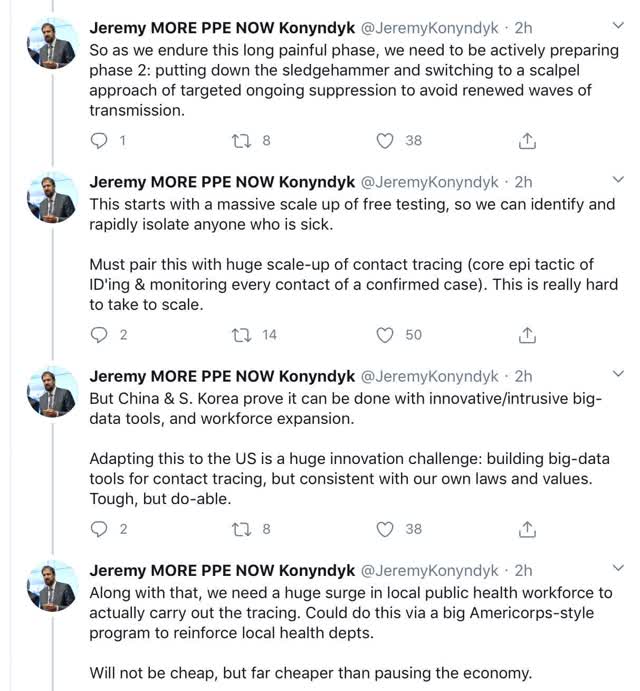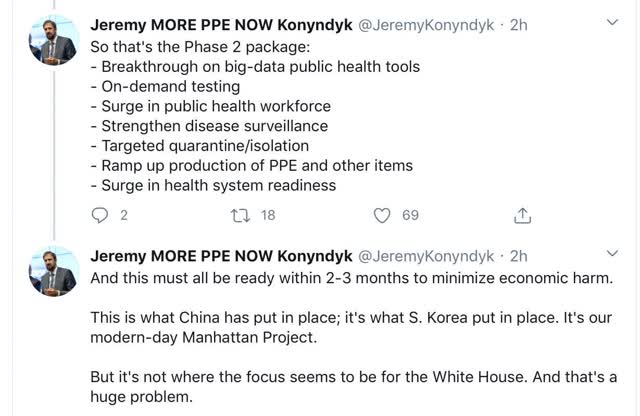 The plan we should be following is pretty clear.
It is also abundantly clear that the federal government under Trump is not going to follow this plan. Therefore it is up to a critical mass of States and governors, and Congress if they can muster a veto-proof majority, to implement it.