- by New Deal democrat
New home sales came in this morning at a light 655,000 annualized for July, the second lowest monthly amount this year. But at the same time, sales remain clearly higher than their bottom at the end of last year. This metric is very volatile and heavily revised, so I pay less attention to it than permits and starts. In the two graphs below, it is shown in blue, and compared with inventory of new homes for sale (red, right scale):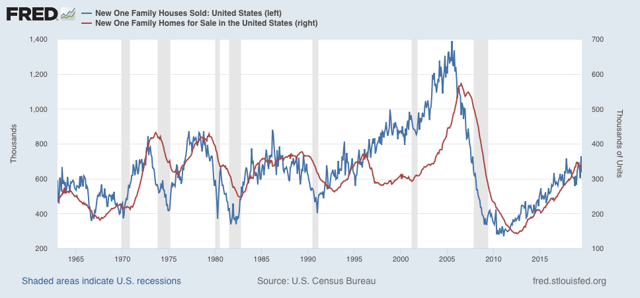 Note that sales clearly lead inventory. The below close-up of the past 5 years bears this out: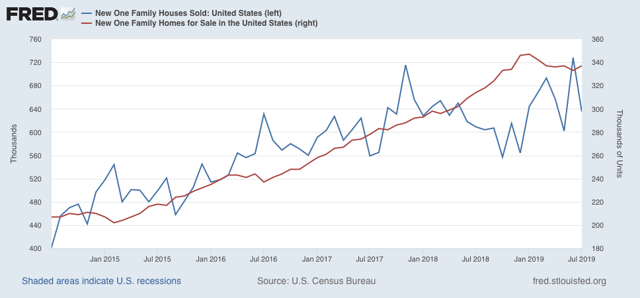 Sales are already recovering, while inventory remains slightly off its peak.
Prices (gold in the graph below, measured as YoY% change) usually lag sales (blue), but last year they followed sales down almost immediately, and remain negative YoY: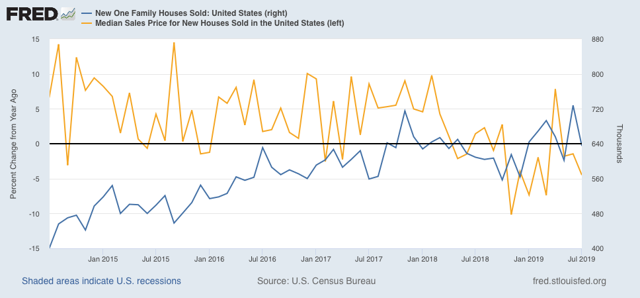 The combination of lower prices and lower mortgage rates should help out the rebound in sales from the end of last year.
Meanwhile, the economically less important existing home sales, reported earlier this week, continued to rebound: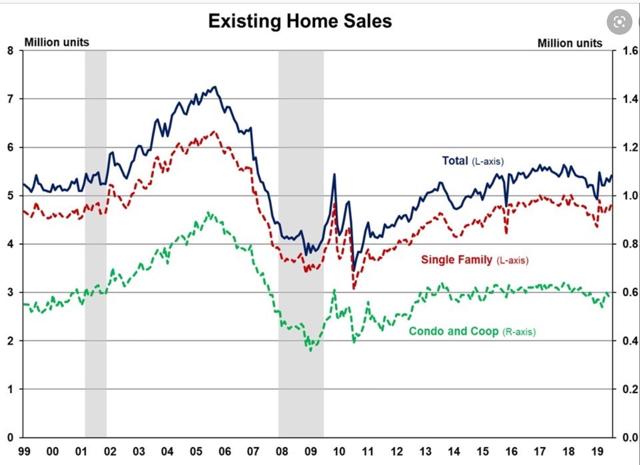 Housing is flashing weak positive signs for economic growth next year. The question remains whether it will be enough to overcome other headwinds, like a decline in corporate profits and a stall in capital expenditures.