Hey -- we had another Ambac story today. That was just thrilling. Anyway.....
The short version is the markets remain mired in a trading range.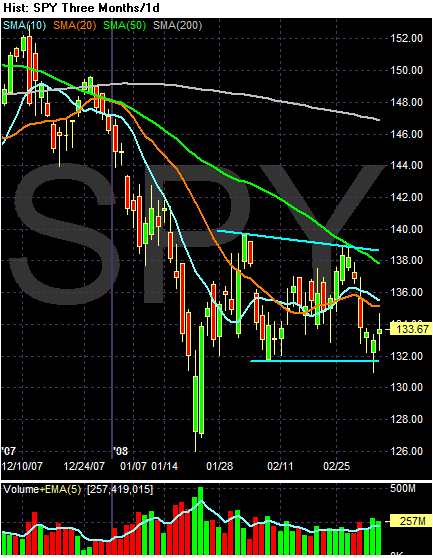 The SPYs have been trading between roughly 132 and 138 for the last month. Also notice that prices and the short-term SMAs are still bunched up, indicating a lack of overall direction. While we've had some volume increases over the last three days, overall the average volume range has been pretty constant.
The QQQQs are consolidating in a triangle pattern. Prices and the SMAs are jumbled together as well and there hasn't been a big volume move one way or the over for most of this time. Volume has picked up the last two days, but I'm not convinced that is anything more than the "Ambac" effect.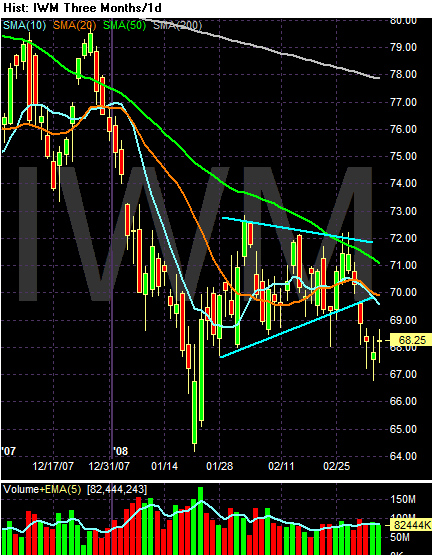 The IWMS have broken below a trend line in a consolidation pattern, but they really haven't meaningfully moved since then. Usually traders would look to a move like this as a shorting opportunity. But this move hasn't impressed at all.