The fundamental side of the financials is terrible. For the last month or so we have seen bankruptcies, fund blow-ups and bail-outs.
However, the technical side of the financials is bullish right now. Here is the daily chart. Pay particular attention to the MACD reading which is very oversold. The MACD hasn't been this low on the daily chart in 5 years. The last two times the index was at these levels the market rallied 4 1/2 points (2002) 6 points (2003).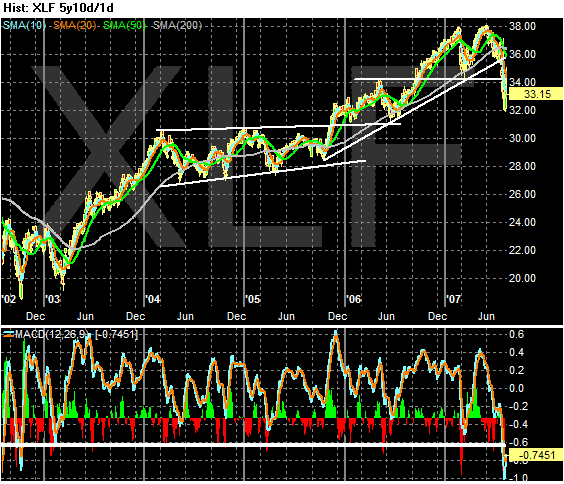 Now here is the weekly chart over a 5-year period. Notice the exact same reading of the MACD.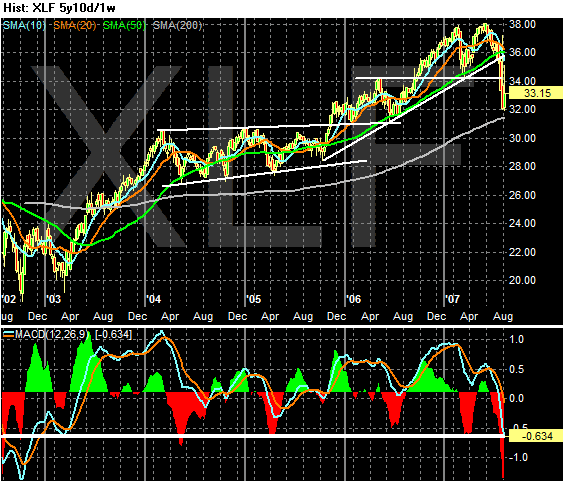 I am not making a recommendation either way; I'm simply relaying what the charts are saying.