Let's take a look at the weekly and daily yen charts.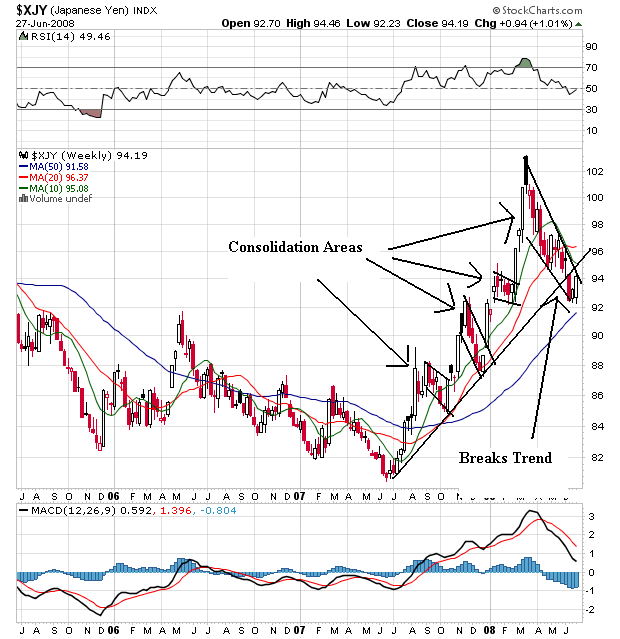 On the weekly yen chart, notice the sharp rises and falls over the last year. Also notice the yen continually moved higher, breaking through resistance and consolidating gains in sharply downward sloping pennant patterns. Also note the yen has broken through the trend line it established about a year ago.
On the daily chart, notice the yen has been in a downward sloping pattern for the last three months. While the SMAs have a very bearish orientation with the shortest below the longest, the two shortest SMAs have both moved a bit higher over the last few days.