I finally got an IPhone recently and I am totally hooked. The IPhone has a camera (like practically every other electronic device out there now) so I have been snapping pictures of my dogs.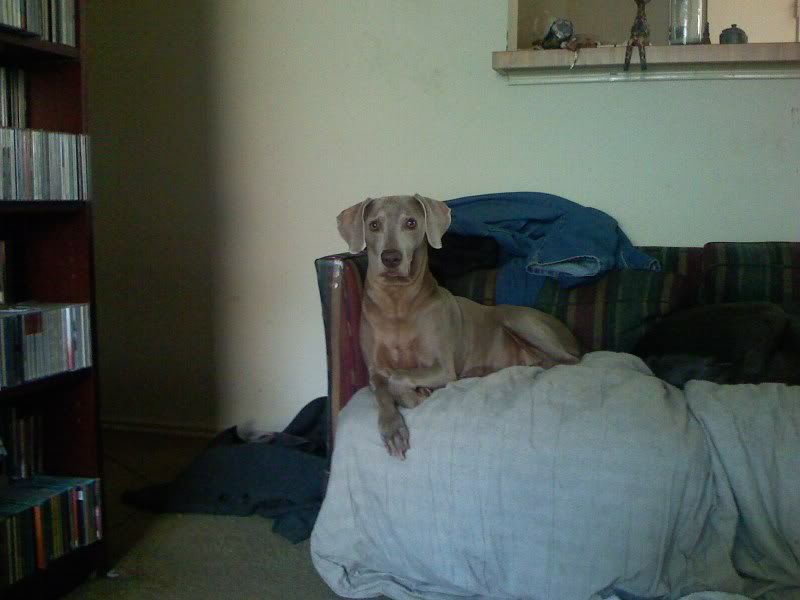 This is Kate, a 13 year old female. She is sitting on the Weimar couch.
This is Sarge, who is, well, lounging.
This is a Beagle picture, in honor of the future Mr$. Bonddad who is a Beagle owner. I promise I will start to snap pictures of Scooby, her wonderful Beagle.
The markets are closed. Don't think about the markets. Go do something else.