Just when you thought it
wasn't going to get any worse:
NEW YORK (Reuters) - Prices of existing U.S. single-family homes slumped 4.5 percent in the third quarter from a year earlier, matching a record decline from the previous period as the housing downturn deepened, according to a national home price index on Tuesday.

The S&P/Case-Shiller National Home Price Index fell 1.7 percent since June, marking the largest quarterly decline in the index's 21-year history, S&P said in a statement.

The composite month-over-month index of 20 metropolitan areas fell 0.9 percent to 195.62 in September from August, bringing the measure down 4.9 percent from a year earlier.
As I pointed out two posts below, inventory is already at sky high levels, foreclosures are at highs which will add to an already sky-high inventory, we have a ton of resets to go through still: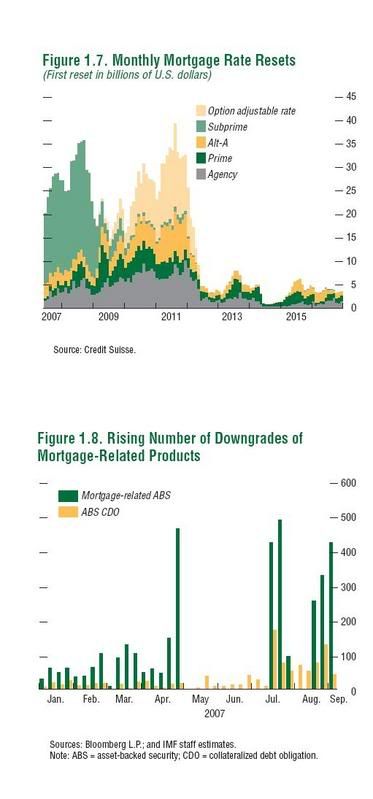 Lending standards are tightening and consumers aren't feeling that good about things as a whole.
There is no news in here that is good. None. Zip. Nada.