The big news today was obviously the Fed's interest rate decision. However, take a look at the last 10 minutes of trading:
That's a mammoth sell-off on incredibly high volume. Simply put traders got really scared about something in those ten minutes and just dumped shares.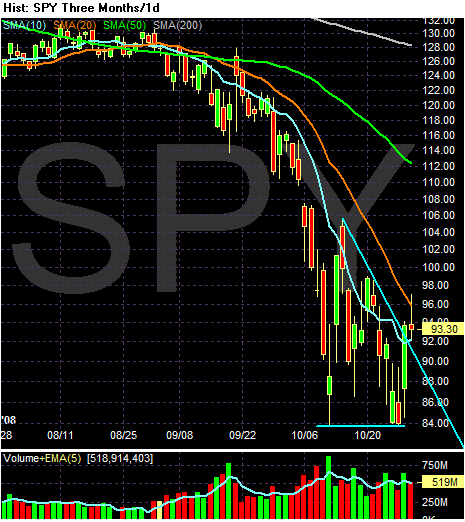 On the daily chart notice we're still out of the triangle pattern. However, prices ran into the 20 day SMA and pulled back today. There's support from the 10 day SMA and the downward sloping trend line from the triangle pattern.
However, note we still have the following bearish points.
-- The 20, 50 and 200 day SMA are moving lower
-- The shorter SMAs are below the longer SMAs
HOWEVER
-- Prices are above the 10 day SMA and
-- The 10 day SMA is moving sideways.