More bifurcated action in the markets today.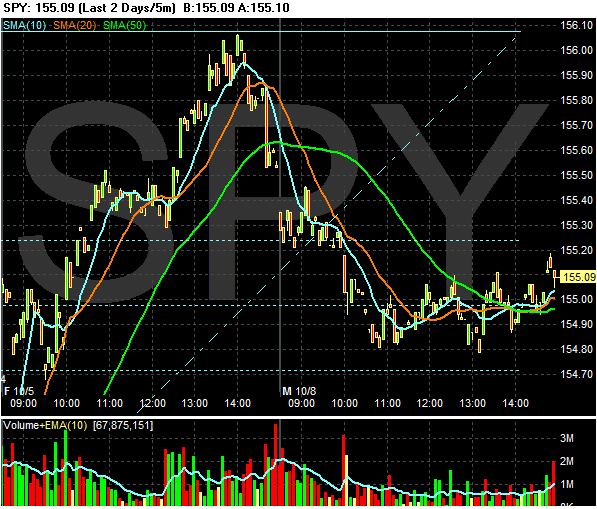 While the SPYs opened lowered and then consolidated for the rest of the day
The QQQQs moved higher. In addition, they gapped higher at the end of trading of good volume -- a very positive development.
On the 5-day chart we see the SPYs are consolidating around the 50% Fibonacci level
The SPYs took a break from their upward advance today and consolidated before important upside resistance.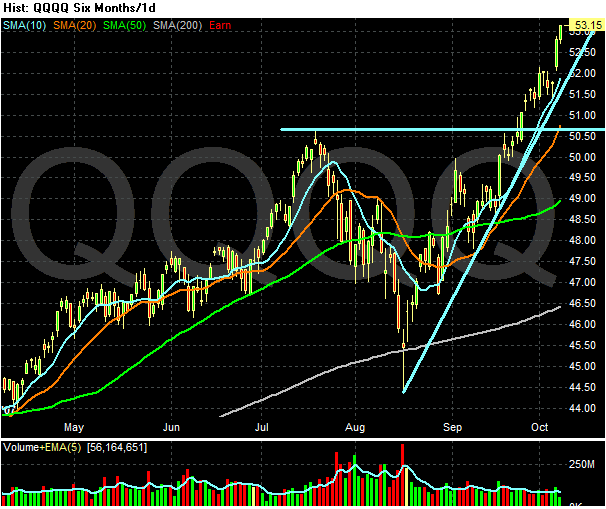 However, the QQQQs continue their upward advance.
This is turning into a market that is divorced from the economic fundamentals. The underlying economy is in fair shape, but is not deserving of record levels. Housing is a mess and will be for some time. The financials have taken massive earnings hits over the last few weeks indicating the mortgage problems are starting to hit bottom lines. Employment is fair but not great.
However, the charts tell us we are moving higher which is what traders are focusing on right now.