As I noted yesterday, the market action is split right now. The SPYs are hovering near highs they made a few months ago, but have not definitively made a move above those levels. That doesn't mean they won't -- just that they haven't.
However, the QQQQs are making some strong moves right now.
First, the overall average has made a good move through resistance.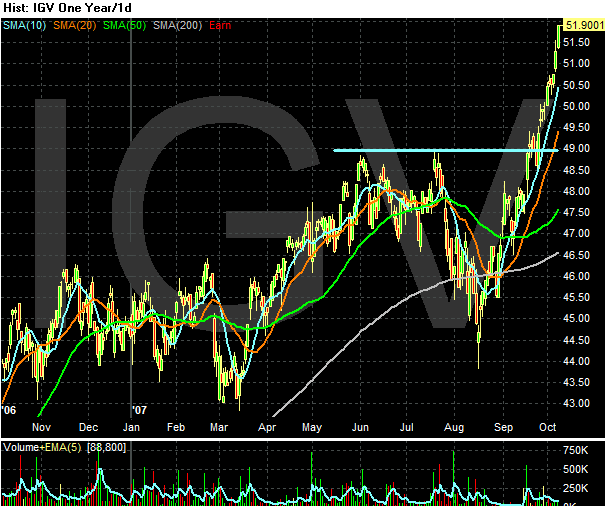 Software
has made a very strong move. This is a very bullish chart. The moving averages are all moving up, the closing price is above the SMAs and the short SMAs are above the longer SMAs. The only concern I have is the steepness of this chart.
The internet sector
is also doing well. It has all of the same characteristics as the software sector.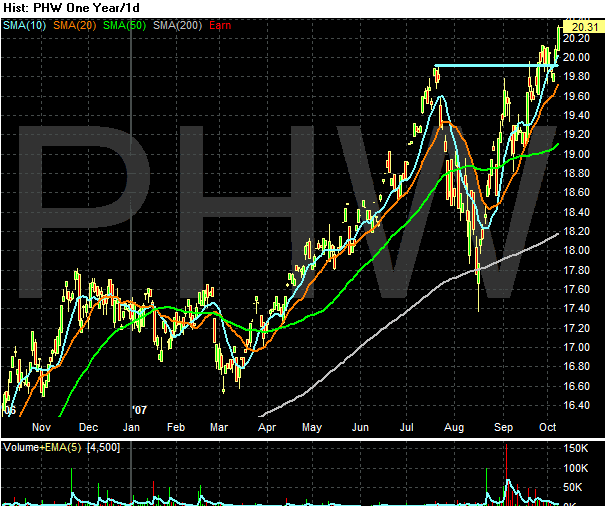 The
hardware and consumer electronics ETF
has also made a strong advance. However, this one has more room to run. It has just moved above previous resistance.
The blog
Between the Hedges
has been talking about the tech sector for awhile and has some good information.