The market has concluded with that with the BLS' upward revision of August's jobs number and the 110,000 print for September everything is OK in the economy. But there are some disturbing trends underneath the headline number that indicate all is not well with the employment situation.
The labor participation rate has dropped since the beginning of the year.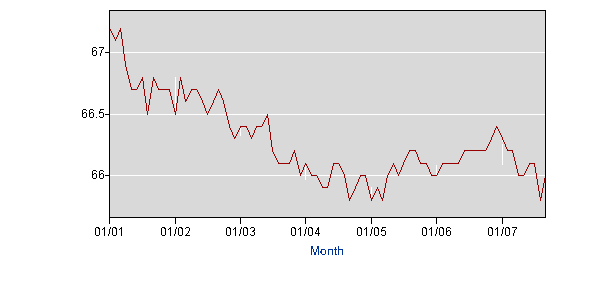 And the median duration of unemployment is increasing.
The number of people unemployed for particular periods of time is increasing as well:
Unemployed for 5 weeks and under is edging up.
Unemployed for 5 to 14 weeks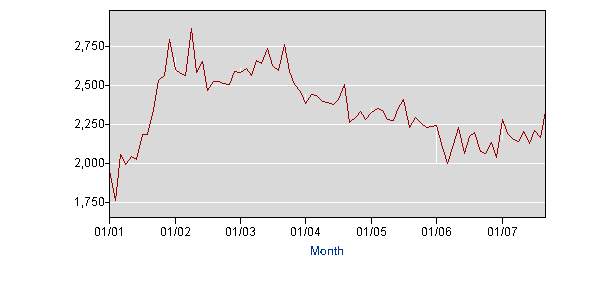 Unemployed over 15 weeks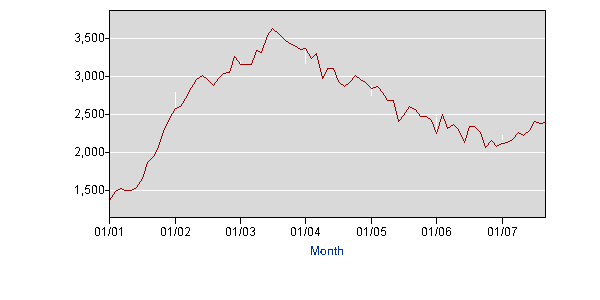 And from
Econoday,
we have the following chart. Note the brown line which shows year-over-year percent change.