Here is a chart from the
Federal Reserve
that shows total commercial paper outstanding. Note the asset-backed market is still shrinking.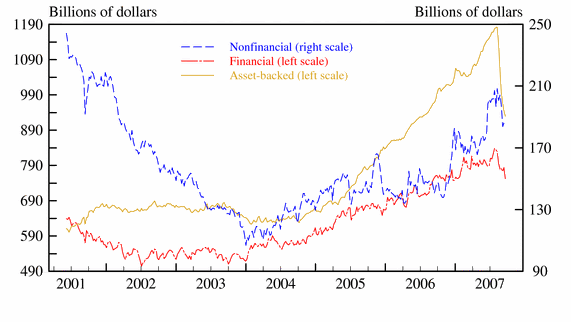 However, the interest rate spread is tightening: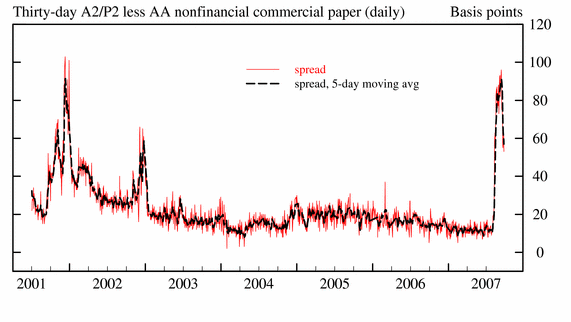 For the week ending September 19, the asset-backed commercial paper market decreased $15.8 billion. It decreased $14.3 billion the previous week.
The decrease in the interest rate spread is welcome news, but the market is still contracting.