Actually, this is yesterday's markets, but who's counting, right?
The big news from two days ago was the indexes dropping hard through support. Let's see how that has played out.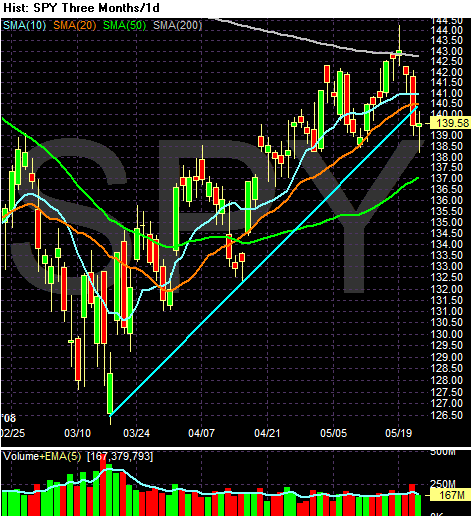 The SPYs are still through the 10 and 20 day SMA along with the support line started in mid-March. But yesterday the markets cooled off a bit, making today that much more important -- especially the close. If prices drop at the or near the close, we've got a big problem.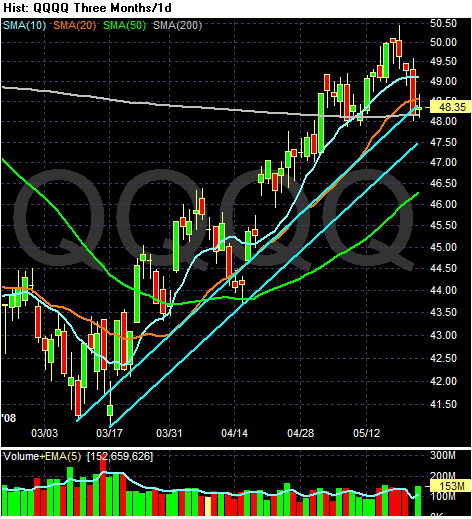 On the QQQQs, notice the average is right at the 200 day SMA -- precarious technical territory. Today's close will be very important from a technical perspective.
Notice the IWMS are still moving higher, using the 20 day SMA for support. However, the IWMS have broken their upside support a bit ago.