One heck of a turnaround in the market today.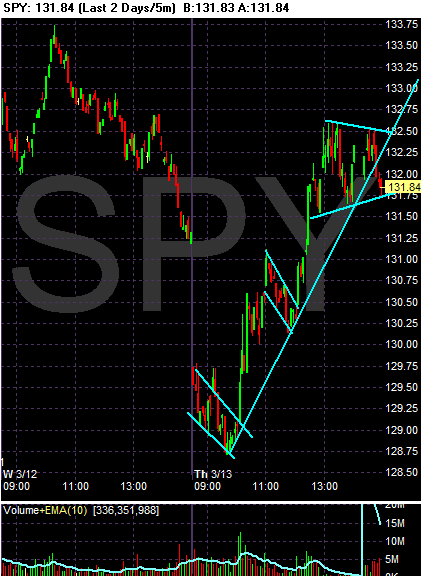 The SPYs gapped lower at the open, but spent most of the day rallying back. In all, the market moved about three points from open to close. Note there are several bull market pennant consolidation patterns. Also note the market ended in either a pennant pattern or a double top.
Like the SPYs, the QQQQs had an amazing turnaround today, especially considering where they opened. Again, notice the strong rally, and a few pennant patterns. Also note a possible double top at the end of the trading day.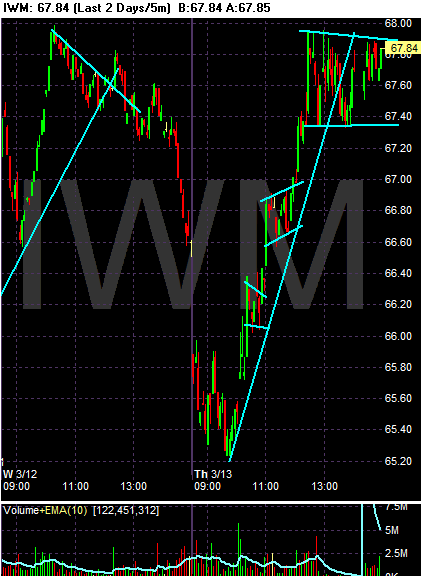 On the IWMs, there really isn't much different to note, except to note the market moved a total of 2.64 points.