Wow -- one heck of a wild ride on the street today. The markets opened lower, but then rallied hard after about 11 CST.
I think this observation makes the most sense in
explaining today's rally:
"There does come a point and time when the market itself recognizes that it got out of hand, and that is when bargain-hunters can come in," said Peter Cardillo, chief market economist at Avalon Partners.

.....

"You might say this is a belated reaction to what the Fed did this week, compounded by hopes for the Fed to do more next week," Cardillo said. Traders who bet on the Fed's target fed funds rate were pricing in on Wednesday a 100 percent chance of a 0.50 percentage-point cut by the central bank when it meets next week.
Briefing.com also noted that program trading probably had something to do with the rally:
The market has found a new rally gear in the past half hour, greased by program trading activity that has carried the Dow more than 200 points higher in the last 30 minutes. The S&P and Nasdaq have followed suit, and now, all three major indices are on positive ground after being down sharply earlier in the day.
Below are the chart that show the rally in a 5-day context. Note the extremely heavy volume at the end of the day and the fact that all the indexes closed at or near session highs.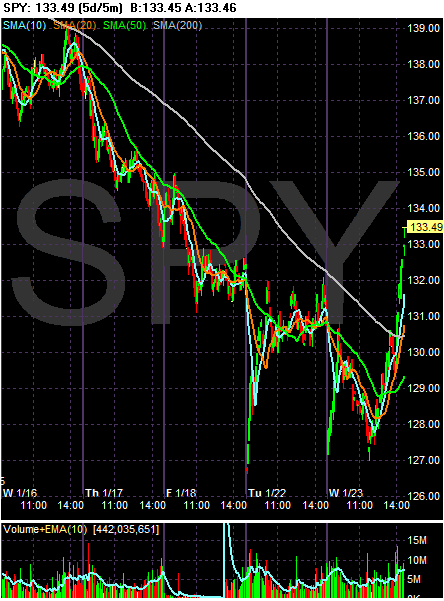 Now -- let's speculate about the upcoming week or so of trading.
Yesterday the Fed lowered by 75 basis points. A 50 basis point cut is widely expected at the next Fed meeting. Let's place these moves in a broader market context.
All three averages are clearly in a down, up, down pattern with lower lows and lower highs.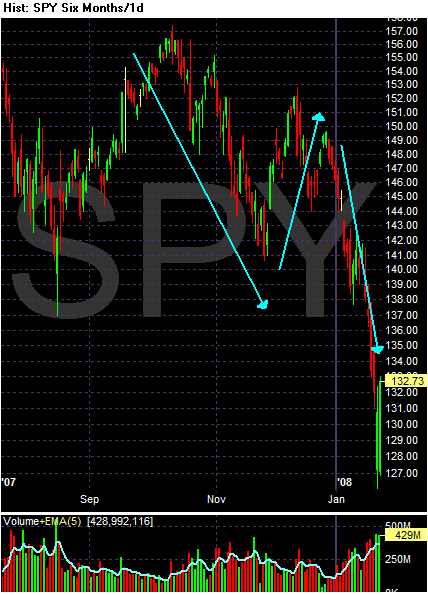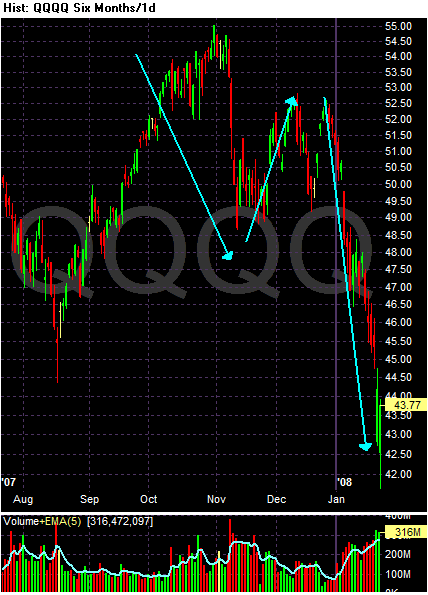 Let's assume that we are now is a reversal of the latest downward sloping leg, which makes sense in the face of aggressive Fed action. Here are the Fibonacci levels for a possible rebound level for each of the indexes: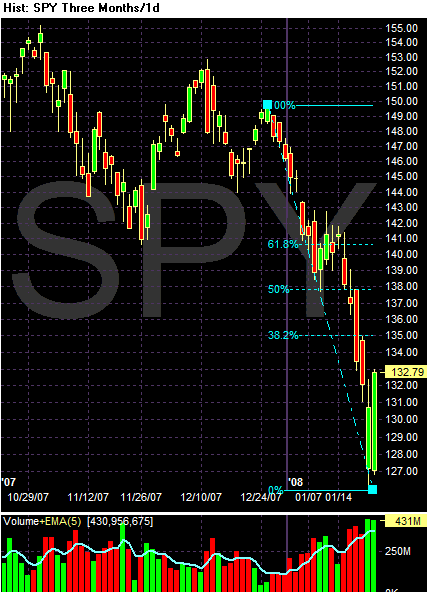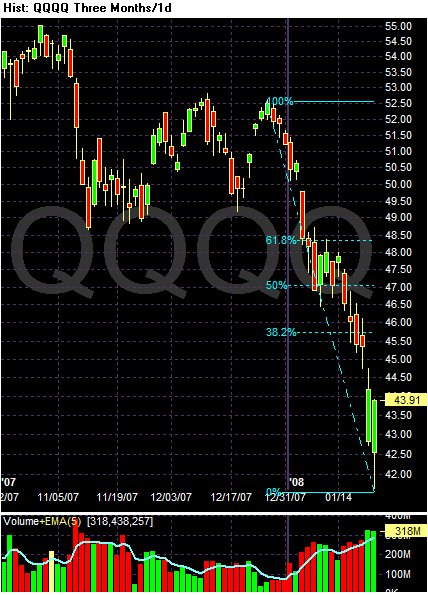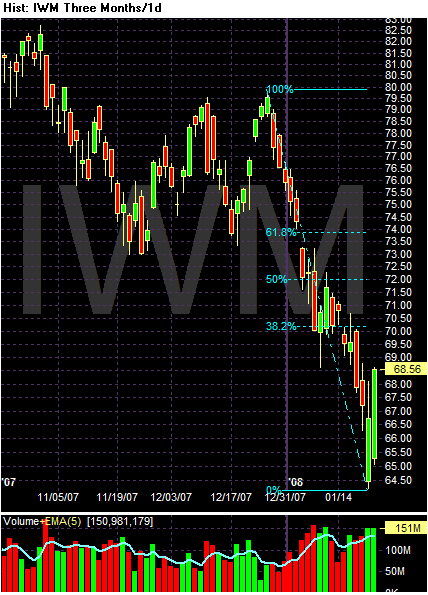 I want to add, I still think we're in a bear market. The financial sector is still a wreck; Christmas sales were weak and housing is still a mess. None of these problems is going to go away overnight. That means when the thrill of rate cuts is over, traders will once again be confronted with an economic picture that is poor.