Wow -- the incredibly wild ride continues.
SPY: +1.7
QQQQ: +1.78
IWM: +1.85
The markets gapped higher at the open. Then they bounced around until they all finally closed on a strong upward surge on heavy volume in the final five minutes of trading. But below,
notice all of the gaps on the charts -- again
. The volatility is really high right now. Prices are
really
jumping around.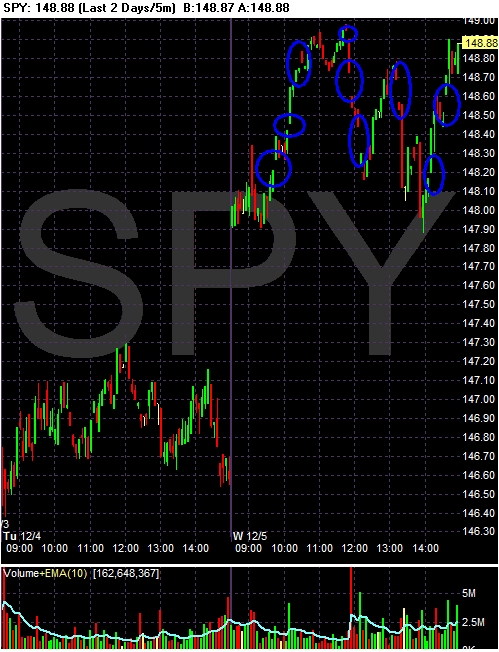 Below are the 10 day charts for the SPYs, QQQQs and IWMs respectively. Notice how all of the charts are jumping around; there is no clean direction either up or down. Instead, we're seeing a ton of really wild moves in both directions.
There is nothing clean about this market; there is no trend in any direction. Instead,
it's like an anxious schizophrenic throwing paint at a canvas.
In fact, the market action is making me feel sick -- I mean really sick