While I'm sure they're still looking at all those little slips of paper on the floor of the exchange, the bottom line is the day is over and the damage is pretty severe:
The markets formed a triangle pattern from the open until about 12:30. Then prices crashed through lower support from both the triangle and the low point during the day. Note the increasingly higher volume at the end of the day along with the gap down 10 minutes before close.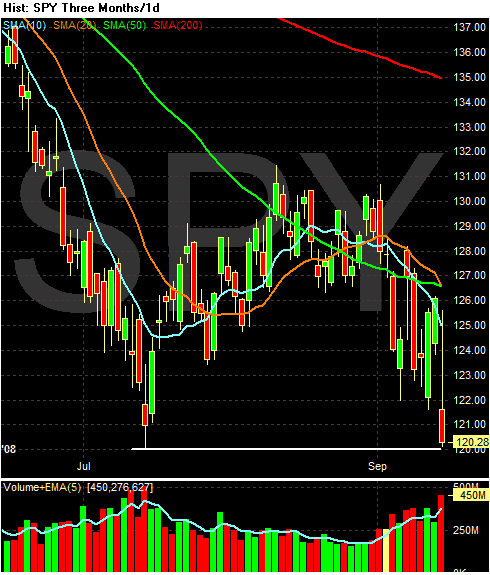 See the
post below
for a complete reason this is a very scary chart.
It's Monday, which means there are four more trading days. AIG is on the ropes and there is plenty of reason to be deeply concerned about the future of the financial sector. And the market -- in one day -- traded to just a hare above an important technical level. If prices move through 120 we've got a lot of downward ground to cover.