From Reuters:
U.S. federal regulators recently called a number of banks asking if they would consider buying Washington Mutual Inc (WM.N) should it eventually falter, the New York Post said, citing sources.

Federal banking regulators, in recent days, contacted Wells Fargo & Co (WFC.N), JPMorgan Chase & Co (JPM.N), HSBC (HSBA.L) and several other financial institutions to gauge their interest in a possible acquisition of WaMu, the paper said.

No merger discussions are currently under way between the Seattle-based bank and anyone else, the sources told the paper.
Let's look at the stock chart:
That chart says one thing: traders think Washington Mutual is heading for bankruptcy. Period.
According to Reuter's WAMU has lost money the last three quarters.
According to the publicly available balance sheet, there are $241 billion in loans, which comprise 73.70% of the company's assets. And that is where the problem is. Consider the following graphs from the latest Quarterly Banking Profile from the FDIC: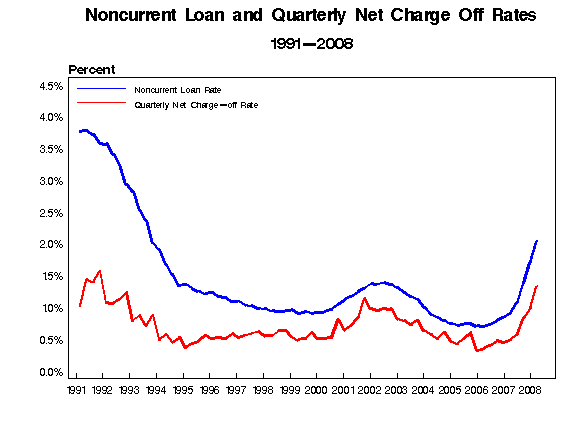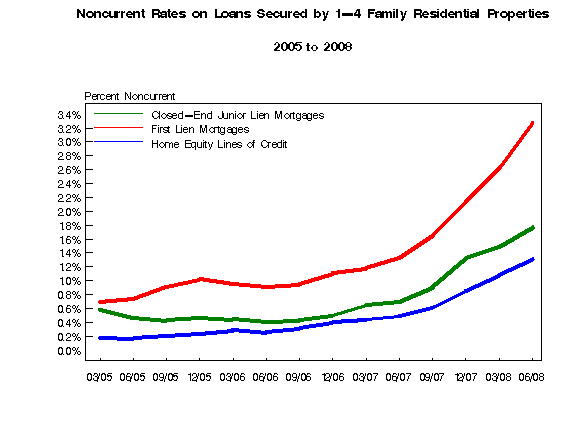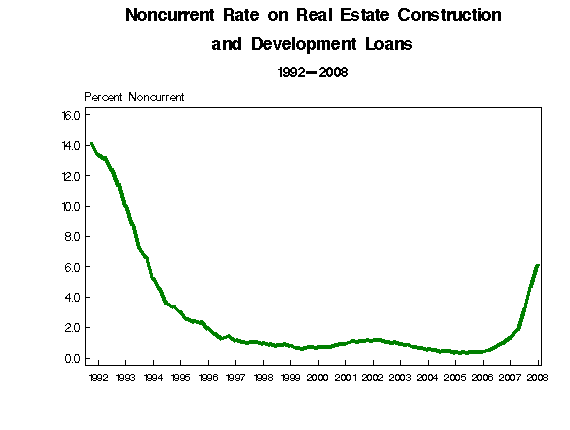 Those charts say the trend will get worse. Which means WAMU may be the next company on the chopping block. Or any other bank that still has loans outstanding....