The big news today was the Fed, whose statement had the
following paragraph:
The substantial easing of monetary policy to date, combined with ongoing measures to foster market liquidity, should help to promote moderate growth over time and to mitigate risks to economic activity. The Committee will continue to monitor economic and financial developments and will act as needed to promote sustainable economic growth and price stability.
The markets interpreted this as a sign the Fed would pause on the rate cuts. As a result, the markets tanked hard after the announcement. More importantly, the need for confirmation from the SPYs or IWMS of the QQQQ rally didn't happen again.
Note the QQQQs are still in a strong upswing.
But....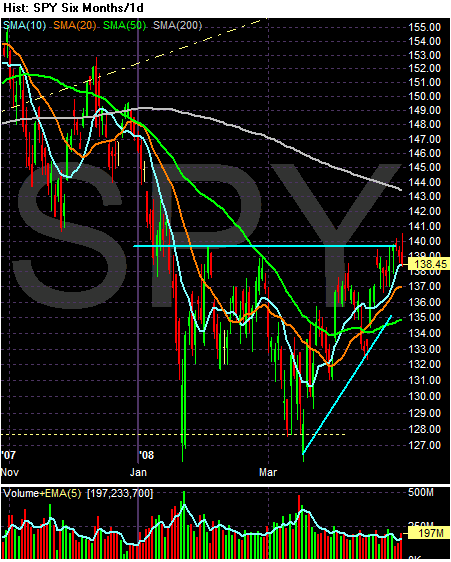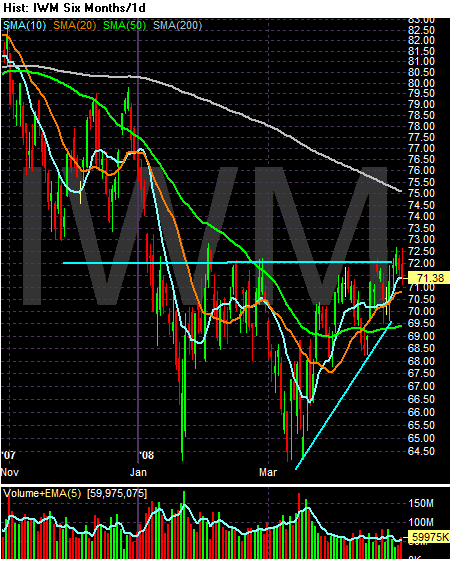 The SPYs and the IWMs are still trying to break out from consolidation patterns into a place where they can get some strong bull market style running going on. But they haven't broken past key resistance areas. And until they do, we've got a problem.