I was just watching some of Bernanke's testimony and he said that he believes inflation expectations are well-anchored.
I think that's crap. Take a look at gold: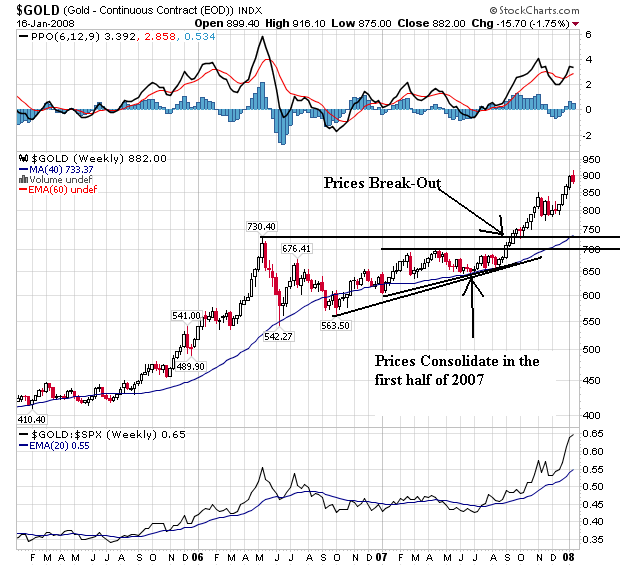 Gold prices have moved through a triangle consolidation pattern and broken above previous resistance to establish record highs. This should tell us one very important point: investors are clearly very worried about inflation.
In addition, consider agricultural prices:
That's a three year price increase from 180 to over 400. That's called inflation.
And then there is this little fact from the
latest inflation report:
US inflation for all of 2007 hit the highest rate for 17 years, as surging energy and food costs pushed up prices, official data has shown.
I think people are very worried about inflation; why else would they be bidding up gold?