One writedown can ruin your ..., sorry, I wrote that yesterday .... and Monday.
Anyway, today it was Merrill's turn to pony up and they did. Then the Federal Reserve Chairman testified and indicated the economy isn't that good either (more on that tomorrow). As a result, the markets had a terrible, horrible, no good, very bad day. However, I want to use some longer time frames to show what is really happening in the markets.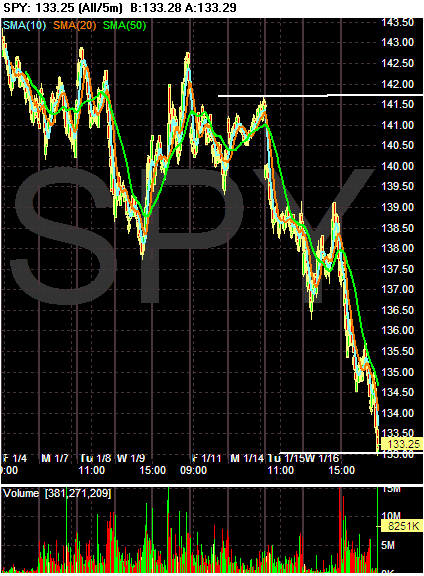 Above is a 10-day, 5-minute chart of the SPYs. Notice how far and hard they have fallen over the last few days. They have dropped from 141.5 to 133.25 or almost 6%. That's a lot of territory to move on. If you take a look at today's volume there was a ton of it.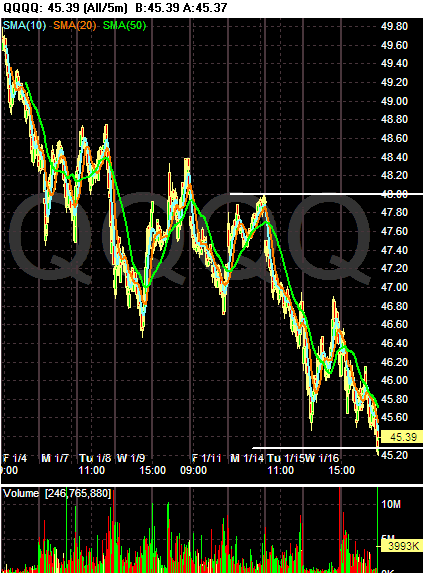 The QQQQs have a similar sell-off in progress. They have moved from 48 to 45.39 or about 5.4%.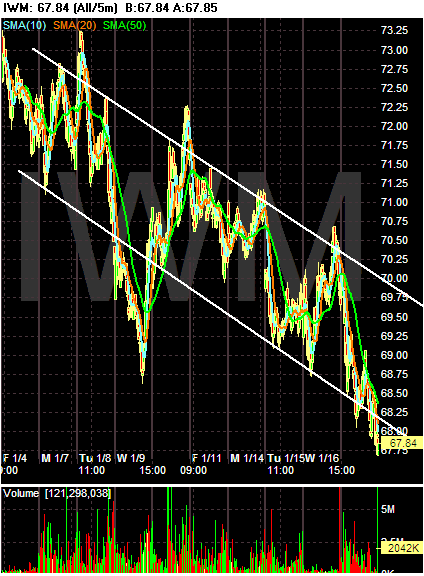 And the IWMs are clearly in a solidly established downtrend. Traders are fleeing the more speculative side of the market, and are flocking into Treasuries.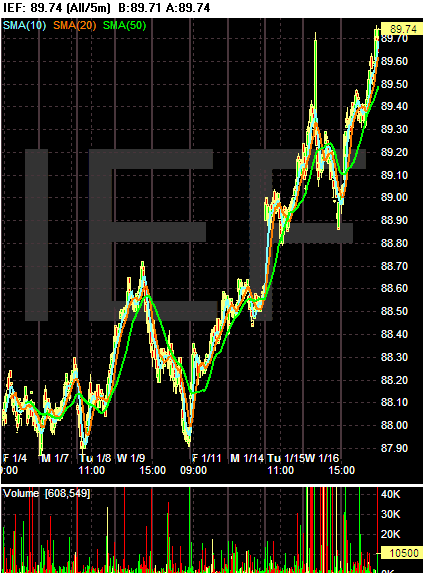 The 7-10 year Treasury ETF has increased from 87.9 to 89.70, or an increase of about 2%.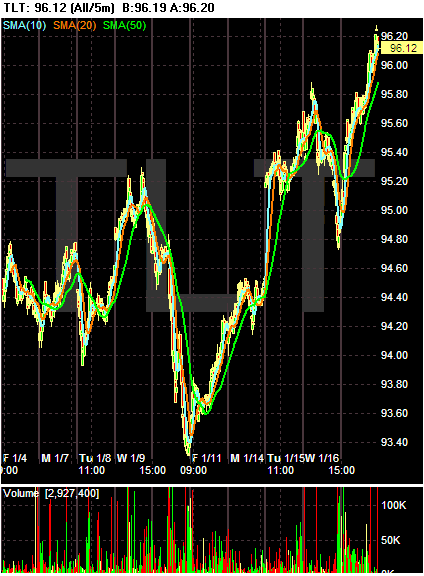 The 20+ year Treasury ETF has increased from 93.4 to 96.12 or almost 3%. This is despite the highest inflation rate
in 17 years:
US inflation for all of 2007 hit the highest rate for 17 years, as surging energy and food costs pushed up prices, official data has shown.

Consumer prices rose by 4.1% for all of 2007, up sharply from a 2.5% increase in 2006, the US Labor Department said.
In other words -- safety is the buzzword right now.