Here is a chart of the QQQQs. Notice that like the SPYs, this index formed a reverse head and shoulder's pattern. However -- unlike the SPYs -- they didn't break the neckline. Also note they are still moving up along the upward slanting trendline started in mid-August. These are all good technical indicators.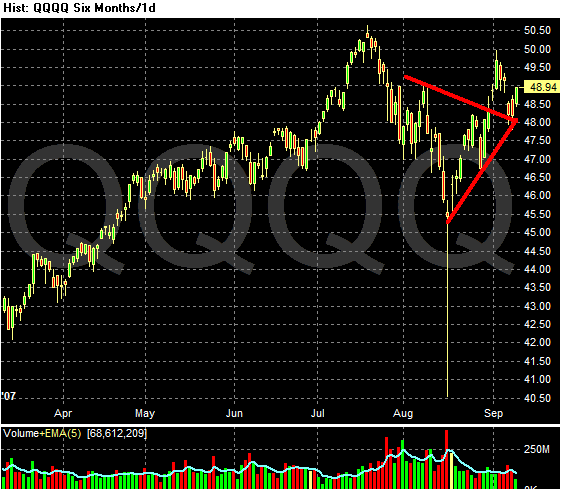 Here's the same chart with the simple moving averages. Note the index bounced off its 200 day SMA, but did not fall through. In addition, the 10, 20 and 50 day SMAs are all moving higher, although the longer SMAs have a slight upward trajectory.
Here's where my concern kicks in. The advance decline line and the new high low lines aren't confirming the recent rally. This indicates there are a few issues moving the market higher rather than a broad-based advance. That's not a very healthy market.