From IBD:
The major indexes have made moderate progress since the March 21 market follow-through, and the hunt for leading stocks near buy points isn't getting any easier.

Investors face a challenge common to other rallies: The best breakouts occur in the early days and weeks of a follow-through.

We're about six weeks past the rally confirmation, a stage where it gets harder to find top-notch stocks still in bases.
As rallies progress, it becomes harder to find stocks that have yet to participate. This makes it that much more difficult for the rally to continue.
Here's a chart of the NASDAQ cumulative advance/decline line. Notice that it is already trading at a lower point.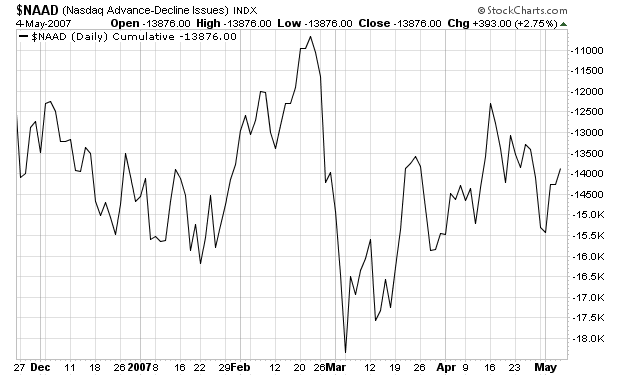 In contrast the NYSE advance/decline line looks like it is going to continue upward.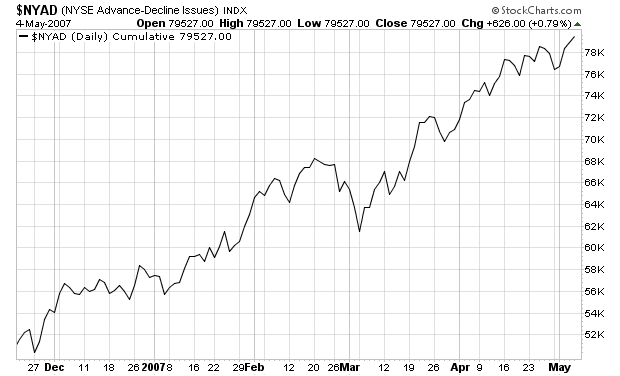 This divergence between the markets could indicate that traders are looking for less speculative issues (represented by the NASDAQ) and are instead moving money into larger more established companies (represented by the NYSE).
It also confirms what the article is talking about. It's getting harder to find stocks that haven't rallied.