- by New Deal democrat
Just to update: neither initial jobless claims nor continuing claims met either of my thresholds for concern this week. Both are below their levels a year ago, and the four week average of initial claims is less than 5% above its lows for this expansion.
Ordinarily I don't pay too much attention to durable goods orders, because they are too volatile, but because consumer durable goods orders are an important marker for how well the consumer is holding up, they are particularly worth a look now.
Here the news for January was positive, as both non-transportation and total consumer durable goods orders improved slightly: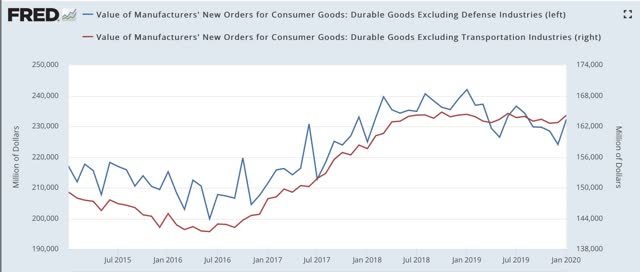 The former is flat YoY, while total orders are down, but no moreso than during 2015-16: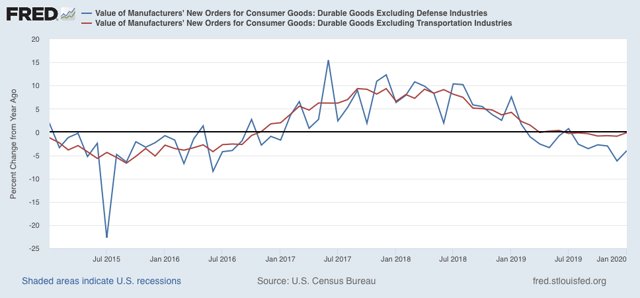 One important soft spot, however, is motor vehicle orders: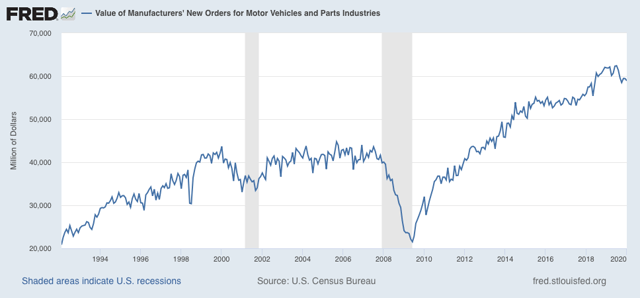 But these aren't down as much as they were before the 2001 producer-led recession.
Broadening out from consumers, total manufacturers' new orders declined slightly, while "core" manufacturer's new orders improved: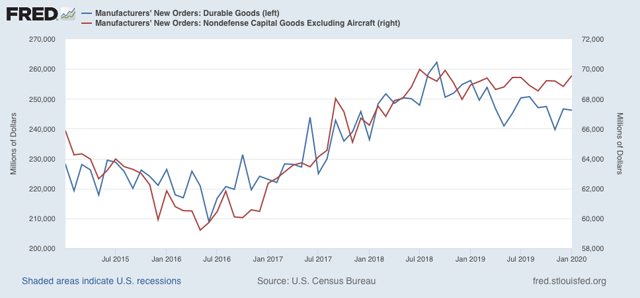 Because the latter excludes Boeing, which is having unique problems now, I think the former is more important at this point. Again, we aren't down as much YoY as we were right before the 2001 producer-led recession: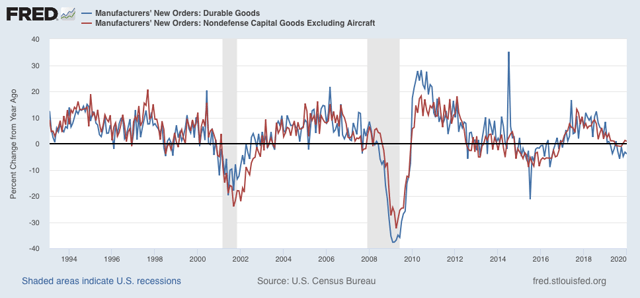 Bottom line: no worsening in January, except for the important motor vehicle industry.