Standard Dow theory stares the averages must confirm each other's movements. For example, if the Dow increases, than the transports should also increase. The theory behind this idea is if business is improving, than business will have to get products to market which is also beneficial for the transportation industry. However, the Dow Transports have not joined the latest rally as the chart below indicates: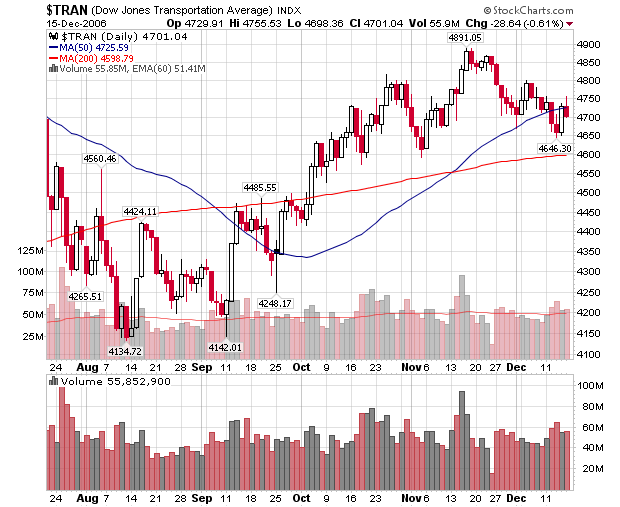 The main reason for this is trucking's poor price performance. Here is a 5-year chart from prophet.net.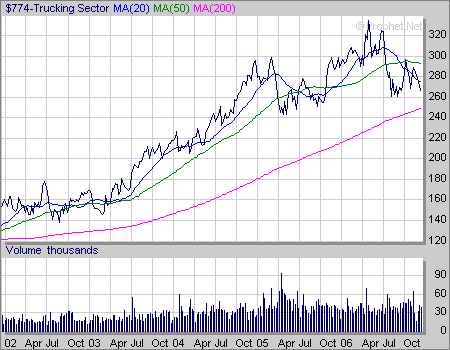 With the rise of online shopping and the Christmas season upon us, you'd think air transport companies would be rallying. But they've sold-off a touch. Additionally, they failed to make a new high when they had a chance over the last few weeks. Here's a 5-year chart.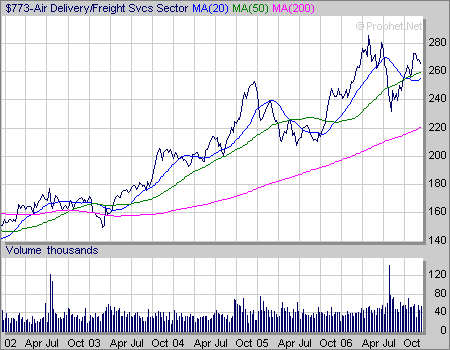 Regional and major airlines have been rallying, but largely on news of consolidation, not an improvement in business conditions. While some of the larger carriers are doing better, the industry still has to contend with incredibly high overhead making a continuation of profits difficult. So while these sectors are rallying, they are doing so for an industry specific reason -- consolidation -- rather than an improvement in overall business conditions. Below is a 5-year chart for the majors and regionals, respectively.
So -- is the Dow theory still relevant? Only time will tell. But -- it's worth considering.