- by New Deal democrat
Based on the March reports, I can now update two of my frequent metrics: real retail sales, and real wages.
March inflation was only +0.2%, which still caused a small increase in the YoY measure. This is almost all due to the price of gas, which had already hit its 2013 high in early March, whereas gas is still increasing seasonally this year.
Real retail sales hit a new high in March: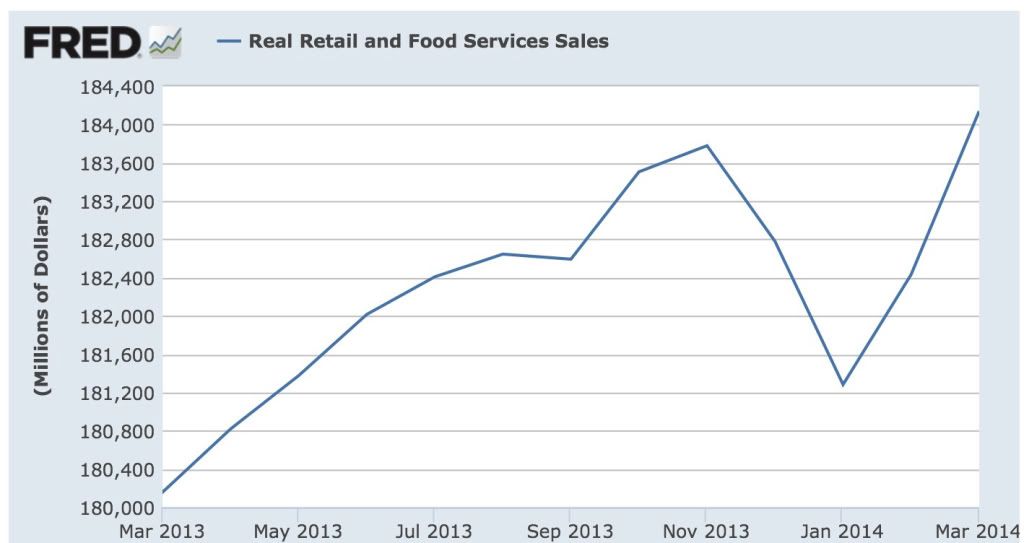 so the expansion is intact.
Since real retail sales per capita tend to hit their peak a year or more before any recession, let's look at that measure as well: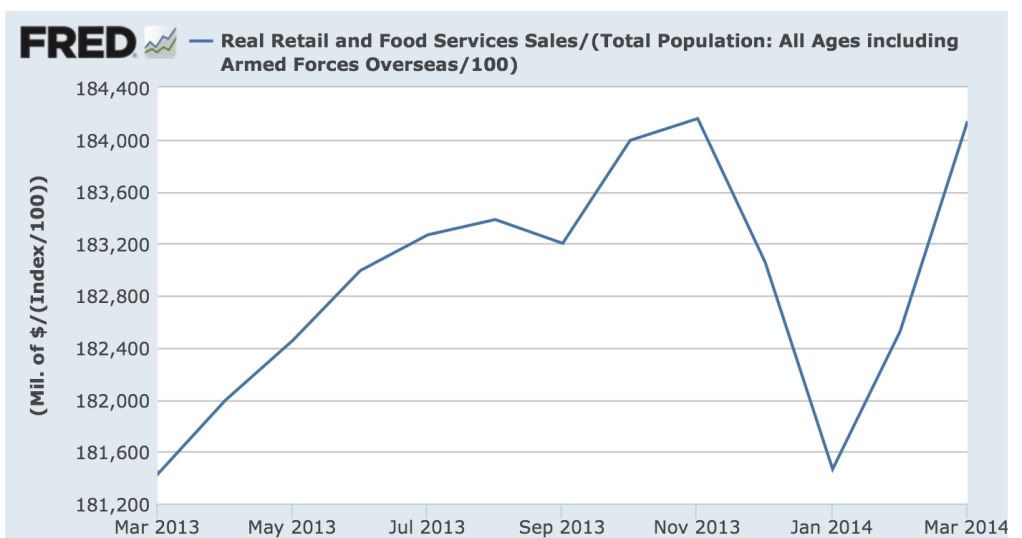 Here we haven't quite made a new high. Note that we had a similar decline in 2012 before sales per capita hit their stride again.
Finally, with the -$.02 decline in average hourly earnings in March, real wages took a significant hit: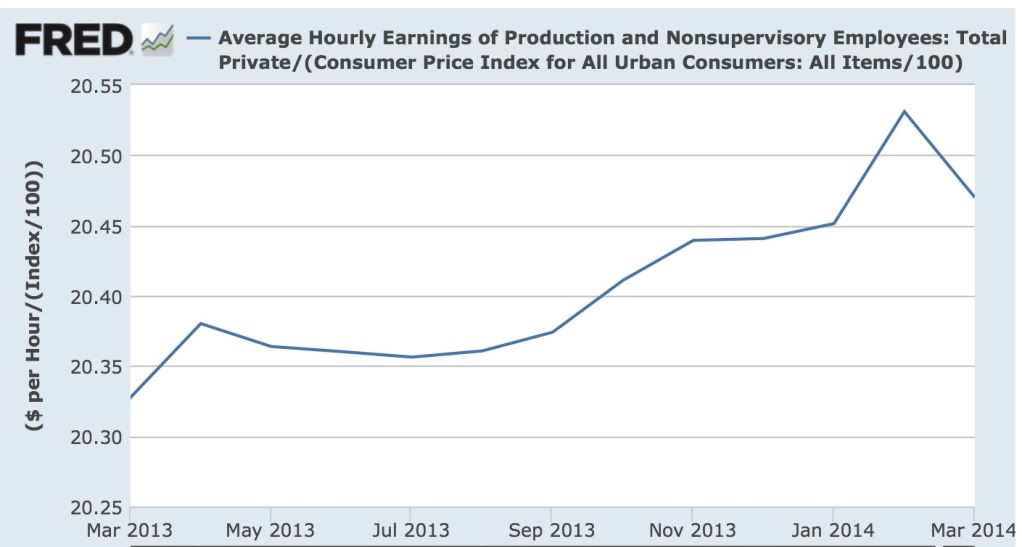 Real wages are still up YoY, and there is no sign that the trend is changing. Still, the average American household could use a raise, particularly since the increase in interest rates last year have brought refinancing to a screeching halt.