So -- how is the US dollar doing? Here's a longer chart from Stockcharts.com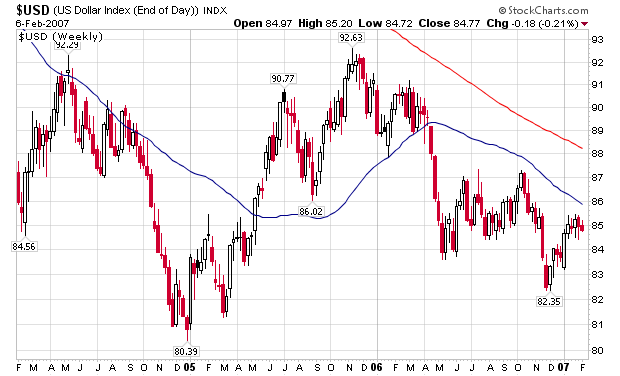 Starting in December last year, the dollar rallied from 82.35 to a bit over 85 -- a bit over three percent. But this rally occurred during a downtrend that started in early April 2006. There was an initial bear market rally from this downtrend that started in May. And while the December rally has broken through some resistance levels, the dollar is now trading in a range:
The dollar hasn't been able to break through to the up-side, even after a really good initial 4th Quarter GDP number of 3.5%. That indicates that traders are just not happy with the overall US economy -- at least not enough to bid up the US currency.