- by New Deal democrat
It's the first of the month, which means we get our first look at April data in the form of the ISM manufacturing index, as well as March construction spending.
Manufacturing has been running not just red hot, but white hot in the past few months. Although it pulled back a little in April, it is still in the range of historic highs: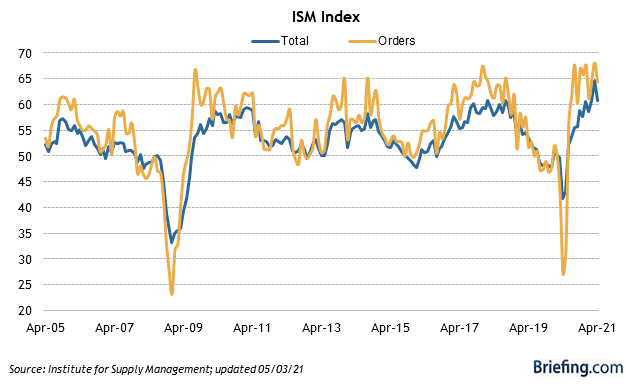 The leading new orders index is just below 65, which is slightly below its best levels of the past year, but above every other level but 5 months in every other year going back to 2005.
The manufacturing Boom is still ongoing.
Nominally both total and residential construction spending in March made new all-time highs: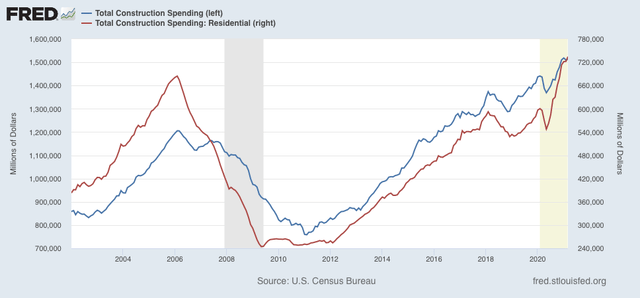 But when we deflate by the cost of construction materials, spending has actually declined since the beginning of the year: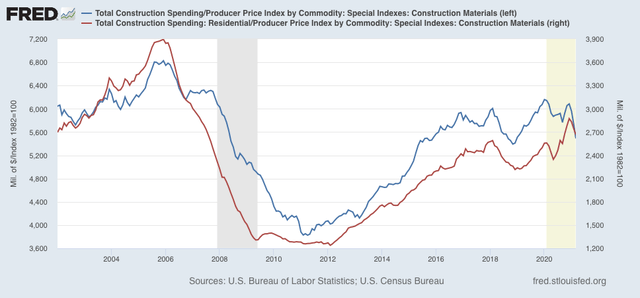 It is still running hot compared with the last 10 years, however.
Bottom line: modest declines in both of these very leading sectors, but nothing to be concerned about at this point.