- by New Deal democrat
This morning's jobless claims report indicated that the trend of "less worse" news is at best continuing at a snail's pace, and at levels worse than the worst weekly levels of the Great Recession.

On a non-seasonally adjusted basis, new jobless claims rose by 28,527 to 824,542. After seasonal adjustment (which is far less important than usual at this time), claims rose by 4,000 to 870,000, slightly above their revised "best" reading of 866,000. The 4 week moving average, however, declined by 35,250 to a new pandemic low of 913,500: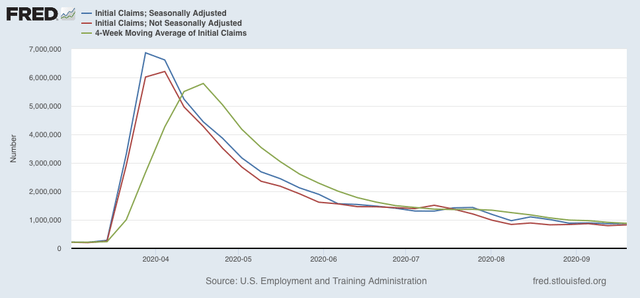 Continuing claims declined both on a non-adjusted basis (by 176,510 to 12,264,351, and on a seasonally adjusted basis by 167,000 to 12,580,000, both new pandemic lows: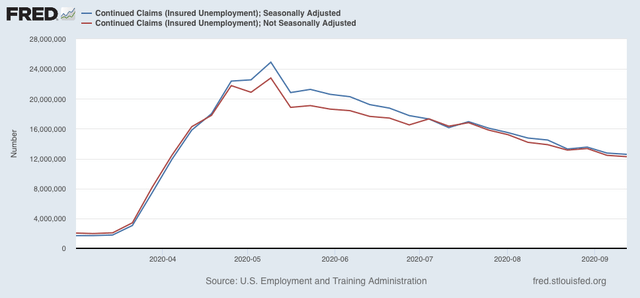 This remains almost exactly half of their worst levels at the beginning of May, and more than 4 million higher than the worst level of continuing claims during the Great Recession.

There has been only very slow downward movement in new jobless claims over the past seven weeks. As a result, the pandemic shock recession is gradually turning into something much more chronic at very depressed levels.